Realty Collective Clinton Hill opening in May, and more news.
Apr 06, 2014
April 2014
Quarterly Newsletter
Since launching Realty Collective nearly nine years ago, we have seen Brooklyn emerge as more than just a fantastic place to live. Brooklyn the brand is everywhere – and it is easy to feel overwhelmed by the media saturation.
We have never lost sight of what makes our town so special: the people who live here.

We are thrilled to be opening our fourth office at 466 Grand Avenue at Fulton Street. Located near the crossroads of Clinton Hill, Bedford-Stuyvesant, Prospect Heights and Crown Heights, this office will showcase our expanding portfolio of properties.

Our team of 15 agents is small but mighty. We cover a lot of ground – from Red Hook to Ditmas Park, from Flatbush to Williamsburg. And thanks to you, we have nearly 3,000 followers on Twitter, Facebook and Linkedin. We are so grateful to you!

We work hard to earn your confidence and trust, and we are always available to help you in every possible way. It's our way of providing stability for our clients, and maintaining stability in business, no matter what the economy. When you send us your referrals, we provide the same service, advice and assistance to the people you've entrusted to us.

Because it's the people who matter.

People want to know about their best options and most promising opportunities, and they need to know that the information is reliable and responsible. When you require an objective, professional opinion, you need to know you can count on someone. Someone who cares more about Brooklyn's residents than its brand.

We want to be that someone to you.

In keeping with its mission of promoting local business and sustainable practices, Realty Collective the residential and commercial real estate brokerage is spreading its branches into Clinton Hill a community that mirrors its values. With a diverse, passionate, and seasoned staff, Realty Collective brings its commitment to honest service to the historic Brooklyn neighborhood.

Realty Collective Clinton Hill will be opening May 2014!

Thanks for helping us grow Realty Collective and spreading our message, and best wishes to you for a bountiful 2014! Please stop by one of our four offices and say hi.

We'd love to see you around the neighborhood!
TOGETHER.
SHAPING THE FUTURE OF BROOKLYN
Realty Collective was founded in 2005 by brokers who believed that the Brooklyn real estate experience could be better for everyone. We hired dedicated professionals – who also have rich creative lives outside of their real estate careers – people you might actually enjoy spending time with. Our network of agents includes designers, artists, dancers, producers, photographers, musicians, filmmakers, and writers. These are people who understand that a home is more than just square footage – it is a place to create the environment that reflects and supports who you are.
WHATS WORKED
It's A Lifestyle, Not Just Blank Square Feet
Sellers can choose from an extensive menu of services to maximize their market value, including:
Staging: Vacant properties stay on the market longer than appropriately furnished ones. Realty Collective maintains an inventory of furniture in a variety of styles to help stage a space to feel like a home.
Re-design: RC agents help de-clutter, reconfigure and renovate to bring out the best in a property, to appeal to a wider array of prospective homeowners.
Realty Collective provided staging gratis to
St. Nicks Alliance Organization
model unit for their launch of 270 Pulaski Street, an affordable housing project in the Bedford-Stuyvesant section of Brooklyn.
OUR CLIENTS

A Larger Place in Park Slope, This Time Ours
THE HUNT
Andrea Wolinetz & Alexis Placzek
The small duplex on West 69th Street had been handed down to Andrea Wolinetz and Alexis Placzek by friends. During their three years there, the $2,050-a-month rent had risen to $2,300 – still a steal, but "not the same sort of steal," Ms. Placzek sa
id.
64 President St
Columbia Street Waterfront
Rarely available true 3 bedroom offers affordable living in one of Brooklyn's most desirable neighborhoods. Built in 1986, the Columbia Terrace condominiums have deep front yards and mature trees, echoing the brownstones of Carroll Gardens – but with modern conveniences. This unit has a full-sized laundry area, one full and one half bath, and closets for all your storage needs. The efficient kitchen is open to the sun-soaked living area, and features an abundance of counter space. Each of the three king-sized bedrooms overlook a garden and are drenched with Southern exposure
34 North 7th Street
Williamsburg
Imagine coming home to this zen-like retreat in Williamsburg's most remarkable new condominium community, the Edge. LEED gold certified and built to the highest standards, this one bedroom, one bath apartment features exquisite finishes like white oak floors, Bosch and Miele appliances, a deep soaking tub, spacious storage and your own washer and dryer.
12 3rd Place
Carroll Gardens
This 3 story house is located in one of Brooklyn's most desirable neighborhoods. The house is nestled on a beautiful tree lined Place block in historic Carroll Gardens. Third Place, between Clinton and Henry Streets, is lined with a uniform row of setback brownstones with their beautiful front gardens. Twelve Third Place is currently being used as two unit house but can easily be converted to a fabulous single family home. With a southern exposure there is an abundance of natural light covering the large backyard and filtering through the windows. There are hardwood floors throughout, high ceilings and large windows. Don't miss your opportunity to own this classic brownstone.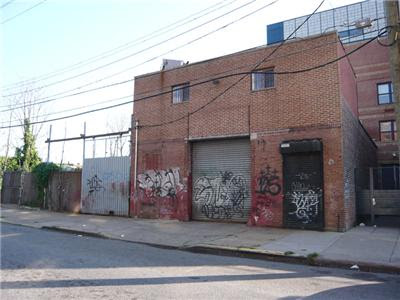 123-125 Wolcott Street
Red Hook
2 story garage and adjoining vacant lot for sale! 2-story building at 125 Wolcott is 2240 sq. ft on a 33×50 lot. Adjacent vacant lot at 123 Wolcott St is 25 x 100 (2500 sq. ft.). FAR 1.25. Both lots are R-5 zoned.
Warm, inviting and modern 1000sf+ 2BR/2BA home with private terrace, cu
stom kitchen and bathrooms, and wood-burning
fireplace. Perfectly located on the border of Carroll Gardens and Cobble Hill and around
the corner from much sought-after elementary schools, hip restaurants and a great grocery store. The clean and contemporary renovation of this architect's home is full of clever storage solutions and thoughtfu
l design choices.
Other Notable Sales
1474 Bushwick Avenue, 177 Amity Street, 586 5th Avenue, 29 Tiffany Place and 440 Van Brunt Street
ONE STEP CLOSER TO SEALING THE DEAL
Red Hook
Agent: Frank Manzione
*Contracts Signed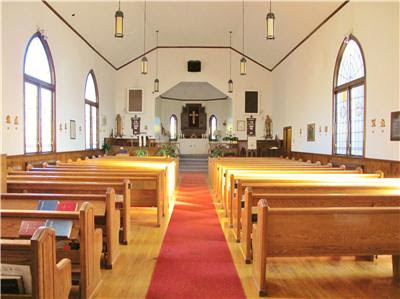 Richmond Hill, Queens
Agent: Victoria Hagman
Tina Fallon
*Contracts Signed
219 Fenimore Street
Prospect Lefferts Garden
Agent: Tina Fallon
*Contracts Signed
1034 Dekalb Ave
Bedford – Stuyvesant
Agent: Christopher Webb
*Contracts Signed
Realty Collective Is Pleased To Announce
Our New Exclusives!
500 3rd Street | Park Slope | $435,000
Escape the hustle and bustle of the city for this top floor one bedroom. Overlooking the scenic greenery and harbor views of South Brooklyn this idyllic space is located in one of the highest buildings on the block. Sun-drenched in every room, you will not lack Vitamin D in this space! Swedish inspired kitchen includes sleek, modern finishes with stainless steel appliances. Kitchen contains: high-gloss white cabinets, butcher block countertop and subway tile. The sun from the skylight shines into the full bathroom that was recently renovated with black, ceramic tile. The bedroom could fit a queen-size bed with room for a dresser and desk.
140 Degraw Street | Columbia Street Waterfront | $699,000
Combining brownstone charm with state of the art design, the architect-owner has created a clean, modern home with clever storage and fantastic flow. The signature bay window overlooks a picturesque cobblestone street. This 918 sf flexible space includes two exquisite full baths with top of the line fixtures, an elegant kitchen with Caesarstone countertops and Bosch appliances, and hardwood floors throughout. Unbeatable comfort and convenience, with central air conditioning, on demand hot water and your own washer/dryer. It's an ideal live/work environment, too.
OUR SUCCESS. OUR AGENTS. OUR WAY
Small Business Leadership Award Recipient
In other news, on behalf of the Carroll Gardens Association, Inc. Board of Directors, would like to express their sincere gratitude to you for your work in our community and across this area of Brooklyn. In appreciation of your enthusiasm and engagement, the Carroll Gardens Association, Inc. would like to honor you with the Small Business Leadership Award at our upcoming 43rd Anniversary Celebration. T
he selection of honorees was based on their personal and professional achievements, their contributions to community and for enhancing the lives of others.
The ceremony will be held

May 1, 2014

at Marco Polo.
In 2013 Victoria received the White House Champions of Change Award for her work in the community, r

ecognized as an outstanding leader and one of the "hidden heroes" that contributed to the ongoing response and recovery of Hurricane Sandy. The ceremony held at The White House honored distinctive individuals, community leaders, neighborhood groups, small businesses, academia, and others who identified local issues or problems and delivered unique solutions to rebuild communities impacted by Hurricane Sandy

.
Download our Buying Into Brooklyn E-Book!
X